Chris Jones, President and co-owner of Sunbelt Business Advisors and Julie Keyes, Founder of KeyeStrategies talk about value drivers and value detractors; what drives value in an enterprise and what depletes it? Chris said the number one value detractor in his opinion is owner centricity. When a company is overly dependent on the owners for day to day operations, it not only depletes the value of the business, but makes it very difficult to sell.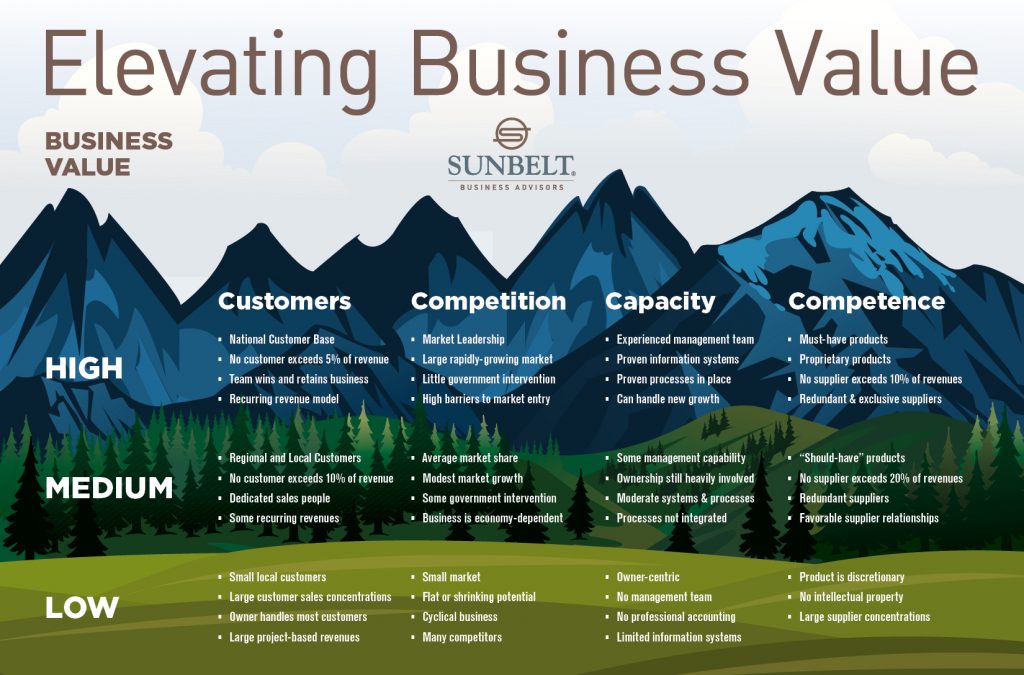 ---
Sunbelt Business Advisors and Onward for Business are proud sponsors of the Poised for Exit Podcast. The Poised for Exit podcast seeks to help entrepreneurs improve, grow – and successfully exit – their businesses.
Julie Keyes, a life-time entrepreneur and founder of KeyeStrategies, understands what keeps an owner up at night and the balancing act required to work both 'in' and 'on' the business. The firm's mission is to help business owners increase enterprise value and prepare for a future exit.
Julie believes in providing outside perspective and mentoring, which made all the difference for her while spending years growing and improving her companies before selling and becoming a business adviser in 2011.