Sell A Business Test
Building Bridges Between Sellers and Buyers – We're Here to Help
You've taken the first step and decided to sell your business – a business you put a lot of work into starting and growing. If you truly want to get the highest price and make all your hard work worthwhile, you'll need a business broker to help you through the selling process. And there's no better choice than Sunbelt Business Advisors.
Only One Chance
You've become an expert in running your business. Imagine all the contacts you have, knowledge you possess and nuances you are aware of. Now recall what you knew when you first started. At Sunbelt, we've sold 1000's of businesses. We're the experts in brokering businesses. You only get one chance to sell your business and the consequences of your business sale will likely have a major impact on your future. But selling a business is extremely complicated – far more complicated than selling a home or a commercial property. And the consequences of making a mistake are far higher. Not properly systematizing all the steps involved will likely stop a deal. A poorly structured deal can have tremendous tax implications. A breach in confidentiality can significantly harm the value of your business. You've become the expert in your business, now let an expert assist you in selling it.
Securing Your Future
A business broker can help you avoid costly – or even catastrophic – mistakes.  In addition, we can help you make more money to secure your future. The price impact a home realtor has is about 3-5% and a commercial building realtor 5-10%. These are much more of a commodity than a business is. The difference in price an experienced Sunbelt business broker can make is dramatic, typically 20% or more with no upfront risk to you. When you choose Sunbelt Business Advisors to sell your small business, if your business doesn't sell, you don't pay a dime.
The Best in the Business
When you choose Sunbelt Business Advisors to help with your transaction, you are truly getting the best in the business. Our commitment to service, professionalism and confidentiality is unmatched. As an elite division of the largest business sales network in the world, we can market your business more effectively than anyone else. More than two million business buyers contact Sunbelt each year. With those numbers, we're better able to sell your business quickly – and at a higher price – than other business brokerage firms. Sunbelt Business Advisors is the place to sell your business in Chicago, Las Vegas, Milwaukee, St. Paul or Minneapolis.
Save Time and Money
As a business owner, your job is to run your business. Selling a business is a full-time job. More importantly, it should be done confidentially, without the knowledge of employees, competitors, customers and vendors. With the help of the experts at Sunbelt, you can continue to focus on running a successful business, while we confidentially market to our large pool of buyers. It's an important job, because how your business performs through the sale can dramatically affect the selling price.
While you're doing your job, we'll be doing ours. Your Sunbelt business advisor will be working to market your business, screen inquiries from potential buyers, solicit offers and negotiate the best selling price for you. With Sunbelt on your team, you'll have a trusted advisor by your side to help you through the sale – and into your future!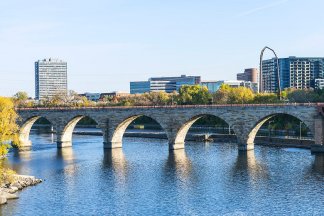 Sunbelt Advantage
Sunbelt has a proven, confidential marketing process in place
Nationwide reach with over 200 offices
Expertise to help Sellers NET more
Top Ranked website reaches thousands of Buyers
Skilled team of brokers, advisors and analysts