Since 2005, Ray has provided M&A advisory and value-enhancement services to companies in the lower-middle market and mainstreet segments. Prior to joining Sunbelt Business Advisors, he served in financial executive and leadership roles at several Fortune 100 companies where he developed and deployed financial management practices to increase company value. These practices were internationally recognized as worldwide best practices for supporting and driving business strategy.
Over his career, Ray has participated in over 200 value enhancement initiatives, deal making, and M&A-related transactions in a wide variety of industries covering mainstreet, middle-market, and large publicly traded company market segments. He understands how to help business owners build wealth by increasing their company's value and unlocking this value early, often, and continuously.
Ray earned his MBA from the William E. Simon School of Business, University of Rochester, and has a B.A. with an emphasis in accounting from Howard University. He is a Certified Mergers & Acquisitions Advisor (CM&AA) which is the most advanced credential in middle-market corporate finance, advisory, and transaction service. Ray is also a Certified Exit Planning Advisor (CEPA) and a past credentialed member of the Exit Planning Institute, the recognized thought leader and standard-setter in the field of exit planning around the world.
Industry Experience:
Healthcare, Aerospace, Defense, Residential Controls, Building Controls, HVAC, IT Outsourcing, Business Process Outsourcing, Semi-conductor, Distribution, Manufacturing, High-Volume Product Assembly, Construction, Medical Products, Fitness, Retail, State and Local Government, Printing, Transportation, Document Management
Association memberships: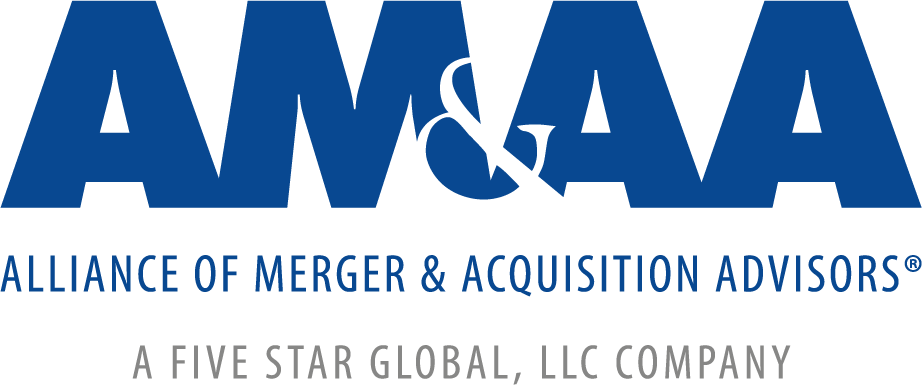 Heating, Air-conditioning Refrigeration Distributors International
Awards and Recognition:
CM&AA – Certified Mergers and Acquisitions Advisor
CEPA – Certified Exit Planning Advisor
Power of Quality award winner for leadership in supply chain management
Honeywell Lund Award nominee – recognized for outstanding development of people while exceeding financial and other essential organizational goals.
Demand Flow Technology Institute Workshops
Shingijutsu Kaizen Workshops
Personal interests:
Ray enjoys spending time with family and friends.
Testimonials:
Dear Ray:
I appreciate the leadership you provided in helping me understand the current market value of my company and how to increase it.
It was a real eye opener to not only learn how my company would be priced in the market but to also get a feel of what the net proceeds would be to me on the sale. I was counting on the cash from the sale of the business to be a major part of my retirement income. There is no way I could retire with the cash outcome based on the current value of the business.
I am fortunate to have had the time to work through this with you and to begin to execute actions to triple both EBITDA and the value of the company before I transition. The actions of pruning the number of strategic stock keeping units through pricing and substitution, revising the compensation to better incentivize sales people, and the re-engineering of the order fulfillment process are truly big ticket items.
I would recommend you and your approach to any business team or owner needing help in understanding and optimizing the value of their company. Your approach is comprehensive, pragmatic, insightful, and very results oriented.
Sincerely,
President/Owner of Product Manufacturing Company
Dear Ray,
I want to thank you for helping with the sale of our company. We were pleased with the speed at which you and Sunbelt were able to market and sell our business. Within four months of the start of marketing of our company the sale was completed.
When we decided it was time to sell our company, we met with several firms to help us. This was a major decision for us. We chose you and Sunbelt because your process was comprehensive, confidential, and minimized the disruption to our business.
You illustrated a clear strategy for finding the right buyer and achieving the right price. You were able to determine a value range and the most likely price our business would sell for. It was a bonus when the actual sale resulted in a price within the range but better than the most likely amount.
The process of selling a business you started and have owned for many years is daunting and emotional. I had no idea of the magnitude of the endeavor we undertook when we decided to put our business on the market. The process that Sunbelt has and your ability to explain and walk us through the whole transaction greatly reduced our stress. We appreciate the many hours you spent working with us, the buyers, the accountants, the attorneys, the Bankers, and others to bring this to a successful conclusion.
I would recommend you and the Sunbelt team to any business team or individual seeking an intermediary to assist with the sale of their business. Sunbelt's system for selling businesses is excellent and you did a great job as our intermediary,
Sincerely,
Owner Structural Steel and Miscellaneous Metal fabrications Company
To Whom It May Concern:
I am pleased with the success Ray Carter and the Sunbelt team had in brokering the sale of my company. They were engaged to ensure maximum shareholder value and employee security in the sale of the company. I was pleasantly surprised at the effectiveness of Sunbelt's extensive reach and aggressive marketing that resulted in about 100 potential buyers signing confidentiality agreements.
Mr. Carter's successful marketing of the company's key attributes …resulted in me being able to choose from several offers.
I appreciated Ray's effort from the very beginning of explaining the potential unfavorable tax impact of selling a company set-up as a C-Corporation. This allowed him and my CPA to structure a deal that minimized my tax liability.
I am pleased to pass on to you my good experience with Ray Carter and the Sunbelt Team.
Owner of Electronic Document Management Company
To Whom It May Concern:
Mr. Carter successfully brokered the sale of business assets for a company that is in receivership. I am the Court appointed Receiver of the company.
Sunbelt Business Advisors was chosen to sell the company assets primarily because of assurances given by Mr. Carter that Sunbelt's widespread marketing programs would attract buyers. In fact, that is exactly what happened. Mr. Carter not only identified perspective buyers but was able to secure several Offers to purchase. The ultimate selling price of the assets was in the range forecasted by Mr. Carter.
In summary, I am pleased by the work that Mr. Carter performed on my behalf.