Trucking Companies are Moving…. Literally!
During the uncertain times of Covid-19 and the civil unrest we've seen over the last couple weeks, you might think buyers are apprehensive to make acquisitions or sellers might be just as concerned that no buyers are going to acquire during these uncertain times. Nothing could be further from the truth. This past week, I closed on a mid-sized trucking firm that was purchased by a Canadian firm looking to secure a foothold in the U.S. While we had 27 interested buyers show serious interest, a Canadian firm won out. They were the best fit, because we were able attain our price, and give the seller a chance to stay with the company doing the things he enjoyed, while removing the stress of ownership. WIN-WIN!
Why is there so much buyer activity now?
Buyers are pouncing on the opportunities of very generous financing terms being offered by the Small Business Administration (SBA). As part of the relief for small businesses effort, SBA is now guaranteeing to pay the first 6 months of all 7a business loans. Both principal and interest are being satisfied by the government for the first 6 months of your loan. Additionally, the interest rate being charged to these loans have dropped 1.5% over the last 2+months. Example: $1,000,000 loan, there is a $750 per month interest savings on that loan today! Making now one of the best lending environments we've seen in the 19 years I've been with Sunbelt Business Advisors.
Being "Essential" has its privileges
Most trucking or transportation companies, during these times, are considered essential to commerce. This word "Essential" has been an important keyword to buyers as they search for a business today. Trucking/transportation businesses getting greater attention because of this designation. What does that mean to a Seller; more buyers=higher price for business!
Skills/Experience I can share
Being a broker with Sunbelt for over 19 years, I've seen every economic condition we've been faced with. I've also served as a member of the MTA and my trucking and transportation experience extends over the last 10 years, so I understand all of the nuances your industry experiences. If you remain interested in learning what the value of your company is worth, please call me to discuss our free market value assessment.
Contact:
Dan Arcand
Business Advisor, MTA Member
Sunbelt Business Advisors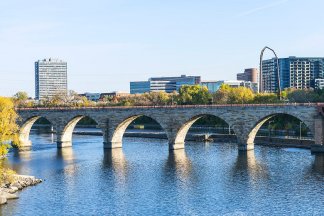 Sunbelt Advantage
Sunbelt has a proven, confidential marketing process in place
Nationwide reach with over 200 offices
Expertise to help Sellers NET more
Top Ranked website reaches thousands of Buyers
Skilled team of brokers, advisors and analysts