Who We Are

Sunbelt Midwest – Experts in business sales in Chicago, Milwaukee and Minneapolis
We are an elite division of Sunbelt , the largest organization of business brokers and M & A professionals in the world. With our four offices in Minneapolis, Minnesota; Chicago, Illinois; Milwaukee, Wisconsin; and Las Vegas, Nevada, our local experts put Sunbelt's global reach to work for you. The business brokers and M & A intermediaries in Sunbelt Midwest, consistently rank in the top performers of Sunbelt International. Because of this team's expertise, it has been trusted with coordinating all of the national franchisor relationships for Sunbelt (the only organization able to offer such service). Because of this interaction, Sunbelt Midwest has a unique ability to market businesses throughout Sunbelt internationally. As part of your trusted team, our experienced Business Brokers and M & A Advisors work with you to navigate the complexities of buying and selling a business. Our interests are the same as yours as we know business transactions don't close unless all parties feel there is a win-win. We are committed to confidentiality, integrity and professionalism. When you choose Sunbelt Midwest, you save time and money with an authority in business sales you can trust.
Sunbelt – The Largest Business Sales Firm in the World
Sunbelt has hundreds of offices throughout the United States and in thirty countries. You won't find more businesses for sale anywhere else with over 10,000 listings with sales revenues up to $50,000,000. Sunbelt has more M & A sales than any other group by far, with hundreds of businesses for sale with values greater than $1 million. Sunbelt truly has a GLOBAL reach!
Award Winning
Sunbelt Midwest won the Sunbelt office of the year award in 2005. Sunbelt Midwest's intermediaries have individually won more Sunbelt awards than any other Sunbelt group in 2006 and 2007. Sunbelt has been recognized by Entrepreneur Magazine every year since 1995 as the top business brokerage firm. Sunbelt's web site has received Inc. magazines highest web site award for servicing Inc.'s clientele.
Testimonials
CORE Acquired by a Strategic Buyer
Mike Wheelock & Nacia Dahl of Sunbelt Business Advisors represented CORE Respiratory Services of Minnesota when they decided to sell their business.
As the Buyer, Chuck Stadler Jr., the President/CEO commented: "Mike is someone with a great understanding of the process of buying and selling a business, especially when there are extenuating circumstances (what deal doesn't have those?). It quickly changed to a more hands on approach with the encouragement of Mike, I flew out to the twin cities to meet Mike, Nacia, and the CORE team."
Michael P., The Villages, Florida
If you are a business owner thinking about selling your privately-held small business or a buyer looking to buy a business, these guys are top shelf professionals. Billed as the largest business brokerage in the world, Sunbelt has a full slate of businesses for sale. They have a process that is time-tested and allows both seasoned and rookie buyers to succeed in getting to the closing table with a business owner. Because of their size (worldwide exposure) they have access to thousands of business listings and an equal amount of buyers.
CDM Systems acquired by KMC Global
Sunbelt Business Advisors completed the sale of CDM Systems, Inc.to Michigan based KMC Global, Inc.
Labor All Personnel
Sunbelt Business Advisors concludes the sale of Minneapolis-based Labor All Personnel to strategic buyer. Labor All's owner Jim Wilson commented, "Sunbelt definitely added value to my business. They run a professional marketing campaign. Dan Mulvaney is positive, detail-oriented and gets closure. He helped me see things from the buyer's perspective."
Mulvaney said, "Jim Wilson had built a financially successful business with a good management team and a strong market niche. He was realistic in his pricing and we closed the transaction." …Read More
Dero Acquired by PlayCore
Sunbelt Business Advisors concludes sale of Minneapolis-based Dero Bike Rack Company to PlayCore Holdings …Read More
Appert's Food Service Acquired by Sysco
Sunbelt Business Advisors concludes sale of Appert's Food Service to food distribution giant Sysco. …Read More
H & H Lumber Acquired by US LBM Holdings
Sunbelt Business Advisors concludes the sale of H & H Lumber Company to US LBM Holdings. …Read More
Hisco acquires regional distributor TC Services
Sunbelt Business Advisors concludes the sale of Minnesota-based TC Services to Hisco, a specialty distribution company. …Read More
Lindy Acquired by Strategic Buyer
"Sunbelt illustrated a clear strategy for finding the right buyer, the right price, maxing out the net proceeds from a sale… Sunbelt Business Advisor's system for selling businesses is excellent and the people behind the system are excellent business intermediaries." …Read More
Canamer Acquired by Private Investor
Sunbelt Business Brokers M & A Group concludes sale of Canamer International a Minnesota based industrial firm to David Packard a multi business owner entrepreneur. …Read More
Brandspring Acquired by Strategic Buyer
"From beginning to end, I felt you were professional, knowledgeable, fully engaged and looking out for my best interests. I would not hesitate to recommend you to any other business owners seeking an intermediary to assist in the sale of their business." …Read More
Symtec Acquired by Private Investor
"We were able to help the sellers secure a favorable deal structure with a large portion of the purchase price as cash." …Read More
K&M Manufacturing Acquired by Strategic Buyer
"Using our proprietary process, we were able to rapidly deploy a confidential national and international search for qualified strategic and financial buyers." …Read More
Financial Services Company Acquired by Private Investor
Sunbelt Business Brokers M & A Group concluded the sale of a Milwaukee-based Fraud Investigation Services Company. The company provides traditional and financial investigative services to national and international clients.
MarketLine Research Acquired by Canadian-based Public Company
John Schamber, MarketLine's CEO, said "Sunbelt business broker Dan Mulvaney was a tremendous help in guiding us through the process of selling our business." …Read More
Josh C. – Owner, Culver's Painting
"We worked with Ed and his team to sell our (residential and commercial painting) business. They were extremely knowledgeable and determined in helping us meet our goals. We highly recommend Sunbelt."
Andy I., Elk River, MN – Promotional Products
"I was very pleased with Peggy (DeMuse) and your staff. It became apparent right away that you had the resources not only to sell my company, real estate, and assets, but you had the expertise to organize the process with all the documentation, experience, knowledge. I never ever had the feeling that I was alone in the sales process.
The best thing is that the new management is what I had asked for. I feel that Peggy and the Sunbelt staff thoroughly listened to my wishes and found exactly who I wanted."
Mark S., Milwaukee, WI
"The Milwaukee office of Sunbelt Business Brokers was far and away the most proactive firm I dealt with in my year-long search for the right business. I was impressed by, and appreciated the energy every one of their people put into helping me find the business, and just as importantly, put into helping with due diligence and moving through closing.
Sunbelt's experience and advice was invaluable, and the network of professionals they introduced to me will be a big help moving forward."
Stephen S., DDS and Tami J., Office Manager – Albert Lea Dental
"Working with Sunbelt Midwest Business Advisors has been beyond a positive experience. Slater and Krivo are so easy to work with. They are professional, efficient, and you always know the priority is you, the client. They keep the process positive and help you with every step along the way.  They far exceeded our expectations!"
Bruce B., Las Vegas – Architectural Firm
"Your Confidential Business Review for us is a real masterpiece. Everything there was useful and nothing appeared to be missing. It pre-answered every single question we could think of. This is just the sort of information that I would hope to see when we get packages from Intermediaries. In fact, I would say it is the best package I have seen, after looking at quite a number from various sources."
Jim G., Milwaukee
"The ease of knowing that there was a real organization worrying about selling the business allowed me to operate my business and continue to grow and prosper. Once the buyers were on board the real help began. The counseling that was provided was second to none and that really helped speed us through to closing."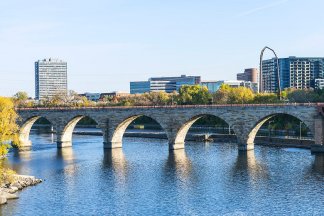 Sunbelt Advantage
Sunbelt has a proven, confidential marketing process in place
Nationwide reach with over 200 offices
Expertise to help Sellers NET more
Top Ranked website reaches thousands of Buyers
Skilled team of brokers, advisors and analysts