Sunbelt Midwest – Milwaukee, Madison and Greater Wisconsin

Sell your business — Sunbelt sells more than anyone else.
If you are considering selling or buying a business in Milwaukee, Madison or the Fox Valley, Sunbelt Business Advisors is the answer. We connect more buyers and sellers than anyone, anywhere. Always 100% confidential. Sunbelt's professional brokers have more experience than anyone in your market and your industry.
The best time to sell a good business, is when it is still a good business. That's especially true now.
And finding out what your business could be worth is an easy first step, costs you nothing and is completely confidential.
Just fill out this form, and one of our experienced, professional brokers will follow up with you.
PREPARING FOR A SALE OR MERGER
Coming to the decision to sell your business or merge it with another company is a difficult one.
We understand that it takes time to come to this decision and we are here to help you reach your goals. We offer a Complimentary Value Range to help you understand what your business is worth in today's market place and we'll also advise you as to whether now is a good time to sell your business.
We work with you to navigate the complexities of selling – or buying – a business. We are committed to confidentiality, integrity and professionalism. Choose Sunbelt Business Advisors; you'll save time and money with an authority you can trust.
Contact a Sunbelt Advisor Now at (262) 901-0086. Confidential online CHAT available.
---
21 Interested Buyers and Sold Fast:
THIS PROFITABLE MANUFACTURER SOLD IN 5 MONTHS – WE CAN HELP YOU TOO.
SOLD FOR $800,000!
THIS TECHNOLOGY SOLUTIONS BUSINESS SOLD IN JUST 6 MONTHS.
Truck Line Business:
WE HELPED THIS OWNER SAVE 40K AT SALE–MAKE SURE YOU ARE READY TO SELL.
Dairy Delivery Company:
15 INTERESTED BUYERS AND SOLD
IN UNDER 6 MONTHS!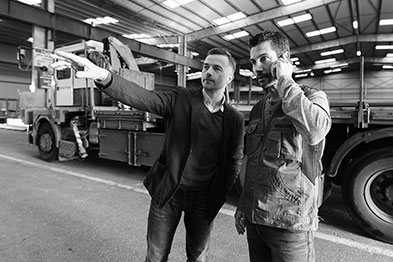 Selling with Sunbelt– Your Advantages.
Your Assurance of Confidentiality
Your entire transaction is handled with the greatest possible security and confidence. We protect privacy from our first point of contact until your business is sold.
No-Cost Value Range Assessment
Find out what your business is really worth. We make sure you receive a realistic value range, with no surprises or empty promises.
It's Not What You Sell For, It's What You Net.
We help you achieve the goal of netting the absolute highest return possible from the sale of your business.
Let us invest in your successful sale.
We Get Paid When You Get Paid. At the Closing Table.