Mettle, spirit and learning not to go it alone
Women-owned firms in the U.S. represent 30 percent of all businesses in the country, according to the 2015 State of Women-Owned Businesses Report. Back in 2004, when then 27-year old Kaite Van Laanen, PT DPT, opened Health In Balance Physical Therapy, a private outpatient orthopedic and sports medicine physical therapy practice, she didn't have any business experience or female role models to which to turn. Every step was uncharted territory.
Don't go it alone.
Connections to people, advice and resources are vital to growing your business. Start by targeting a network of professionals, influencers, preferred clientele and advisors you know or want to know who can help your business grow. "When I was setting up my business, everything was new to me. I had four years of experience, a nine-month old child and a vision for a different kind of patient care model. I needed to find trustworthy advisors I could rely on" said Kaite.
Asking for help is laying the groundwork for success, not a sign of weakness. When Kaite started her practice, business management and finance were not part of her formal education. She quickly found a banker, accountant and other professional advisors she could tap for education and advice. For starters, she learned how to read a balance sheet, work with health insurance networks and maximize collections. Some of the best things she has done for the business have come from service providers that stay up-to-date on business trends and best practices.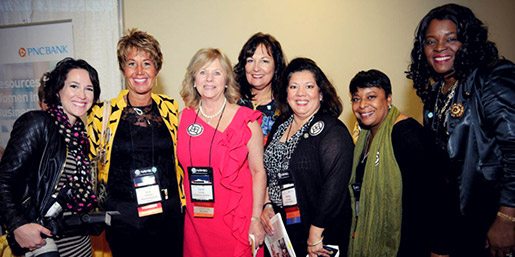 Since 2004, networking groups for new business owners, and especially woman-owned businesses, have sprouted up. Among them are the Wisconsin Women's Business Initiative Corporation, WomenVenture in Minnesota, the Chicago Women Entrepreneurs Network, and the National Association of Women Business Owners.
Build the right team.
Define the core requirements you need from your employees. Kaite understood the needs of her clients and the culture she wanted to build, and she factored that into her hiring plan. Kaite's vision has always been to provide one-on-one, hands-on, skilled treatment for her patients with a licensed physical therapist, without the use of aides or assistants. To cultivate and retain the right team, she balances her role as owner and team member.
"I learned how to be a boss, a co-worker and a friend to my staff. We're in a small community, our children go to the same school and for the most part, we're the same age. Not only is it worth the extra effort for employee satisfaction and retention, but it's rewarding," added Kaite.
Credit is a good thing.
Statistics from the U.S. Department of Commerce show that women business owners are less likely to use outsider equity financing for startup and expansion compared to their male counterparts. Yet, access to outside credit is required for the business to grow and adapt to market changes.
Since Kaite's launch in 2004, she has expanded the breadth of her physical therapy services. She purchased a yoga business and moved to a new, larger location with state-of-the-art equipment. Kaite learned the importance of building a relationship early with her bank, so that when she was ready to expand, her bank was in step with her vision.
"My banker has been so supportive. Early on, she was so re-assuring and showed me ways to handle financial issues. When my banker makes a recommendation today, I listen. They've never let me down", said Kaite.
Marketing never ends.
"Staying on top of your business" is Kaite's most personal lesson. Raising four children with her husband and running a business requires attention on all fronts – internal business operations, external business growth and family matters. Amid all the daily responsibilities and problem-solving, market outreach must not be neglected.
"Even if we're busy, I learned that we couldn't stop cultivating new business because there is ebb and flow", stated Kaite.
Keeping the pipeline stoked takes constant attention and defined practices. For example, every patient and doctor gets a personal thank you note and a gift for a second visit. It's not just treat and move on to the next patient, it's about being true to the values and principles the business was founded on.
Do what you love.
Coming into work every day still gives Kaite a thrill. "I love what I do and I couldn't practice physical therapy in any other way. It doesn't come without challenges, particularly as we grow, but having my own business allows me to be true to my vision and values", said Kaite.
With a busy home life, balance and delegation are vital to her happiness. If your life goals are clear, and you stay focused on them, success in business will follow. Life/Work balance for Kaite includes community engagement that involves her family and her team, from offering free yoga classes to community fundraisers to pro bono physical therapy.
Entrepreneurs never stop learning and adjusting to find the right formula for business growth. Starting with these five steps will hopefully kick start your journey. To stay updated on financial topics relevant to business owners and self-employed entrepreneurs, sign up for our series.
Elizabeth Borst, a personal banker with Park Bank in Milwaukee gave her permission to reprint this article.