Sell A Business
Learn what your company might be worth.
Get a confidential FREE Value Range Assessment of Your Business.
The best time to sell a good business, is when it is still a good business. That's especially true now. And finding out what your business could be worth is an easy first step, costs you nothing and is completely confidential.
Take advantage of our experience, expertise and, when you decide to sell, our ability to help you net more for your business at the closing table. We guarantee it.
Just fill out this form, and one of our experienced, professional brokers will follow up with you.
---
We guarantee you the best possible net return at the sale of your business.
Listen to what these business owners who sold with Sunbelt Business Advisors recommend to you.
Sunbelt Helps Business Owner Sell Business, Maximize Price
Owner Discusses Selling a
Family Owned Business
You can see and hear from more owners here: www.sunbeltmidwest.com/all-testimonials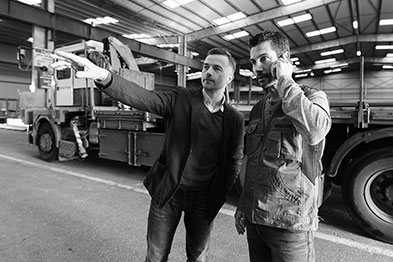 Selling with Sunbelt– Your Advantages.
Your Assurance of Confidentiality
Your entire transaction is handled with the greatest possible security and confidence. We protect privacy from our first point of contact until your business is sold.
No-Cost Value Range Assessment
Find out what your business is really worth. We make sure you receive a realistic value range, with no surprises or empty promises.
The Sunbelt 90-Day Guarantee
You can terminate your listing agreement if Sunbelt fails to generate ten leads for consideration for your business in the first ninety days.
It's Not What You Sell For, It's What You Net.
We help you achieve the goal of netting the absolute highest return possible from the sale of your business.
Let us invest in your successful sale.

We Get Paid When You Get Paid. At the Closing Table.