Buying A Wisconsin Business

Buy A Wisconsin Business
Would you like to own a Wisconsin business? Buying a business is a complicated and time consuming process. Whether you are buying your first business or seeking a strategic acquisition for your company, Sunbelt is here to help. We work with business buyers in Wisconsin and the surrounding areas.
More businesses and franchises for sale than any firm in the world – 10,000+
New Business for Sale Alert e-mails notify you of new opportunities
Professional business profiles answer your key questions
Complimentary coaching on how to buy a business in Wisconsin
Professional business brokers and M & A Advisors save you time
Business acquisition financing solutions
Sunbelt receives our fees from the Seller
Sunbelt keeps the business buying process moving
Our team of Brokers facilitates negotiations, closings and due diligence for you and the Business Seller
We serve all areas of Wisconsin including:
Milwaukee
Madison
Green Bay
Fox Valley
Wausau
Stevens Point
Rhinelander
Eau Claire
Chippewa Falls
Beloit
Marshfield
Fond Du Lac
Oshkosh
Appleton
The many facets of evaluating a business can seem overwhelming, but they are not impossible. Sunbelt Business Advisors of Milwaukee can offer the experience and support that you need for a successful purchase.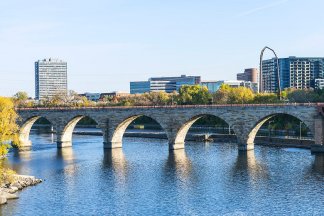 Sunbelt Advantage
Sunbelt has a proven, confidential marketing process in place
Nationwide reach with over 200 offices
Expertise to help Sellers NET more
Top Ranked website reaches thousands of Buyers
Skilled team of brokers, advisors and analysts