Sunbelt Buyer Process
Owning a business is one of the greatest ways to build wealth and take charge of your own future.  As experts in the sale of businesses,  Sunbelt Business Advisors is here to assist you with finding and acquiring the right business for you.
1. Evaluation:   Our skilled Advisors work closely with you to help you determine if business ownership is right for you.   They will gather detailed information about you to establish your financial capabilities, your motivation, your skills and experiences, your risk tolerance and your personal life goals.  This information helps us ascertain your commitment level and determine the best types of businesses or franchise opportunities to pursue that match your unique goals AND resources.
2. Education:  We will walk you through the process and help you understand the realities of the current marketplace.    You will learn how businesses are valued, how to identify and analyze the benefits of buying an existing business or franchise such as:
Revenue and Cash Flow
Proven Products or Service
Established Brand/Reputation
Trained Employees
Vendor Relationships
Training from the Seller
Control
Financial Reward
3. Explore:  Sunbelt will help you search for and get you detailed information on the business you are interested in, aid you in signing confidentiality agreements/disclosures,  and set up showings with the seller.
4. Acquisition Process:   We will assist you with reviewing your sources of capital, understanding financing options, including Seller financing, offers, contingencies and due diligence and help facilitate efforts of your attorney, accountant and/or other advisors.
5. Closing and Transition:  Final preparations will be made for the transfer of ownership which may include financing, lease assignments, utility transfers, contingency removals, merchant service accounts, inventory counts and other remaining items.   Closing is generally completed by an attorney with the signing of all required documents and the payment of the balance of the purchase price.  Transitional training is typically provided for a negotiated period of time post closing.
Top Ten Mistakes Buyers Make
Going it alone
No Written Plan
Understanding purchasing power and income requirements
Lack of Working Capital
Making decisions only based on numbers
Not willing to take leadership role – not giving financial info
Failure to ACT! / Analysis Paralysis
Buyer doesn't follow the acquisition process
No validation calls (Franchise) / Inadequate Due Diligence
Post Closing: Changing the business before understanding it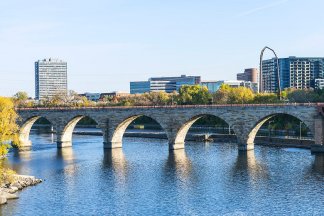 Sunbelt Advantage
Sunbelt has a proven, confidential marketing process in place
Nationwide reach with over 200 offices
Expertise to help Sellers NET more
Top Ranked website reaches thousands of Buyers
Skilled team of brokers, advisors and analysts