Exit Planning

Exit Planning Services
Whether you are a sole shareholder or a middle market company seeking to divest of a division, a well defined and well executed Exit Plan makes all the difference in the sale of a company or a division.
Step One: Personal, Business and Financial Goal Analysis
The first step is to analyze your personal, business and financial goals. What are your goals after you sell your business? Can you afford to sell? How can you leverage the proceeds of a sale into other investments?
Step Two: Situation Analysis
In this next step we help determine where your company is at today by looking at: Value, Deal Structure and Tax Consequences.
Business Valuation
With hundreds of offices worldwide, Sunbelt works only with top certified business valuation experts that have exclusive access to market intelligence on business sales. Because of our deal volume, we give you access to a high level valuation product at favorable pricing. This process helps you understand the most probable sales price for a company like yours.
Deal Structure: Price vs. Terms
Private Equity Groups, Strategic Buyers, High Net Worth Individuals – they all have unique requirements for how deals need to be structured. We will illustrate the different structures these companies use, how it will effect your transaction and how you can leverage terms to attract more buyers and increase your final sale price.
Tax Consequences: It is not what you sell for, it is what you NET!
It is not just about stock sale vs. asset sale. LLC's, S-Corps, C-Corps and other entity types are all taxed differently and this will have a major impact on your deal. Our team will help you create tax consequence reports to make sure you understand how much of your proceeds will be taxable. Just as importantly, we will work with you and your tax attorney or accountant for creative solutions and strategies.
How does the Situation Analysis compare with your Goals?
Once we understand how your current Value, Deal Structure and Net After Taxes compares to your goals, we will have defined the gap we need to help you cross.
Step Three: Action Plan – Closing the Gap between your Situation and your Goals
The sale of private companies is about risk and reward. Earnings are a major factor in determining price, but buyers will pay a lower or higher MULTIPLE of those earnings based on Risk and Growth opportunities.
Example 1:
HIGH perceived risk, LOW growth opportunities
| | | | | |
| --- | --- | --- | --- | --- |
| Earnings | X | Multiple | = | Sales Price |
| $1,000,000 | | 3 | | $3,000,000 |
Example 2:
MODERATE perceived risk, MODERATE growth opportunities
| | | | | |
| --- | --- | --- | --- | --- |
| Earnings | X | Multiple | = | Sales Price |
| $1,000,000 | | 4 | | $4,000,000 |
Example 3:
LOW perceived risk, HIGH growth opportunities
| | | | | |
| --- | --- | --- | --- | --- |
| Earnings | X | Multiple | = | Sales Price |
| $1,000,000 | | 6 | | $6,000,000 |
The above multiples are examples only and should not be used for valuing a company.
Perceived risk and growth opportunities are also a function of your Industry and to some extent will be out of your control BUT to follow are some examples of RISK and GROWTH that you can control:
Risk Factors:
Customer Concentrations, Vendor Concentrations/terms, Industry Concentrations, Personnel Issues, Technology/Obsolescence, Legal Issues
Growth Factors:
New Products, New Services, Industry Growth, Economic Growth, Vertical or Horizontal Acquisitions, New Technology, Proprietary Processes or Product
The Sunbelt Exit Plan
By REDUCING RISK and ILLUSTRATING GROWTH OPPORTUNITIES you will affect the value of your company without increasing your earnings.
Sunbelt's EXIT PLAN will recommend specific strategies to reduce risk and increase growth opportunities so that when the time is right for you to sell you will be ready.
Selling a business or divesting of a division is a major financial decision. The Sunbelt EXIT PLAN will prepare you for the best possible outcome.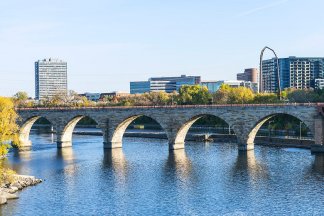 Sunbelt Advantage
Sunbelt has a proven, confidential marketing process in place
Nationwide reach with over 200 offices
Expertise to help Sellers NET more
Top Ranked website reaches thousands of Buyers
Skilled team of brokers, advisors and analysts