Mid-November 2020, two home healthcare giants announced that they would join forces. AccentCare Inc., a Dallas-based home health provider, and Season's Hospice & Palliative Care, from Rosemount, Illinois, agreed to merge. Each of these providers is within the top 5 home healthcare companies in the country. This merger is set to redefine the post-acute care market, as the combination will now own among the broadest geographic footprint and portfolio of services. AccentCare's latest acquisition was a joint venture to take majority control of Fairview Health Service's home health and hospice operations. It will also become the preferred post-acute care provider of the Minnesota group. Below is AccentCare's timeline and deal history, starting from the $8.0 million Series A round in 1999 to the announced acquisition of Season's Hospice & Palliative Care through a leveraged buyout (LBO). From 2000 through 2020, AccentCare has completed 20 strategic acquisitions.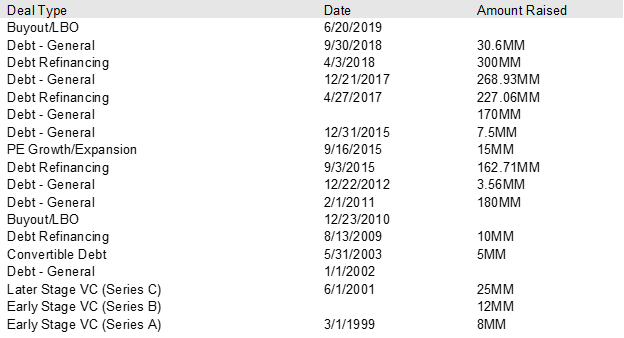 Main Street companies (below $5,000,000 in revenue) in the Home Healthcare industry (SIC 8082) had a SDE1 Median Multiple of 2.9x, based on 87 transactions between 2010 and 2020.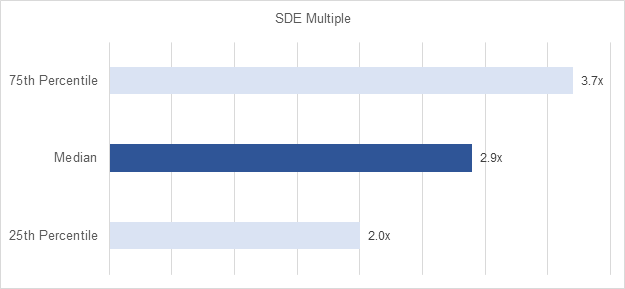 Middle Market companies (above $5,000,000 in revenue) in the Home Healthcare industry (SIC 8082) had an EBITDA2 Median Multiple of 5.8x, based on 10 transactions between 2008 and 2020.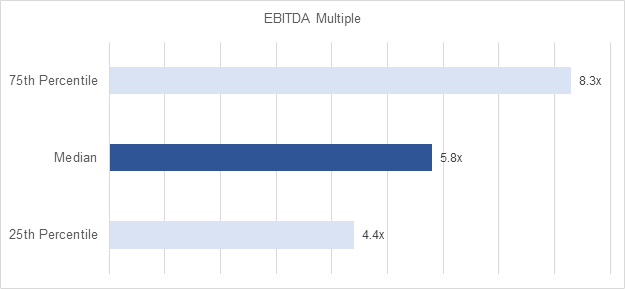 If you're contemplating a sale of your home healthcare company or simply would like to understand your options, contact a Sunbelt Advisor today. We have closed multiple strategic and financial transactions in the home healthcare industry and have industry specialists ready to answer any of your questions.
1Seller's Discretionary Earnings – Seller's discretionary earnings is defined as net profit before taxes and any compensation to owner plus amortization, depreciation, interest, other non-cash expense and non-business-related expense and normally to one working owner. (Source: BV Market Data)
2Earnings Before Interest, Taxes, Depreciation and Amortization (EBITDA) – EBITDA is Net Income with interest, taxes, depreciation, and amortization added back to it. EBITDA can be used to analyze and compare profitability between companies and industries because it eliminates the effects of financing and accounting decisions. However, this is a non-GAAP measure that allows a greater amount of discretion as to what is (and is not) included in the calculation. This also means that companies often change the items included in their EBITDA calculation from one reporting period to the next. (Source: BV Market Data)