M&A Advisory Services

From The Firm That Sells More Privately Held Businesses Than Any Firm In The World
Sunbelt Business Advisors has extensive expertise in mergers, acquisitions, and divestitures for clients. We provide senior-level service and attention on all transactions, large and small, and both international and domestic. Our advisors have relationships with every type of potential buyer: both financial and strategic—and the ability to identify the most likely and best-suited parties to a transaction.
Acquiring, Selling or Merging – while you've been growing your successful company you've likely given these words little thought. This is where Sunbelt Business Advisors come in. If you're seeking to sell a business, value a business or perhaps grow your business through acquisition our Minnesota, Wisconsin, Nevada and Illinois professionals have the answers you need. Sunbelt's network is comprised of 200+ offices, allowing us to serve a broad range of areas across the country and internationally.
SELLING A COMPANY
When considering the most important business decision you will ever make – You need and deserve the best. Sunbelt Business Advisors can help you. See our Sell-side Advisory Services section.
BUYING A COMPANY
Acquiring a business is a full time job. Our Buyer Acquisition Service is designed for individuals or companies seeking a strategic business acquisition. See our Buy-side Advisory Services section.
VALUING A COMPANY
Whether you are planning to sell your business now, or sometime in the future, it is important to know the value of your business in today's market. See our Other Advisory Services section.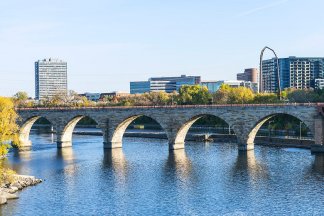 Sunbelt Advantage
Sunbelt has a proven, confidential marketing process in place
Nationwide reach with over 200 offices
Expertise to help Sellers NET more
Top Ranked website reaches thousands of Buyers
Skilled team of brokers, advisors and analysts