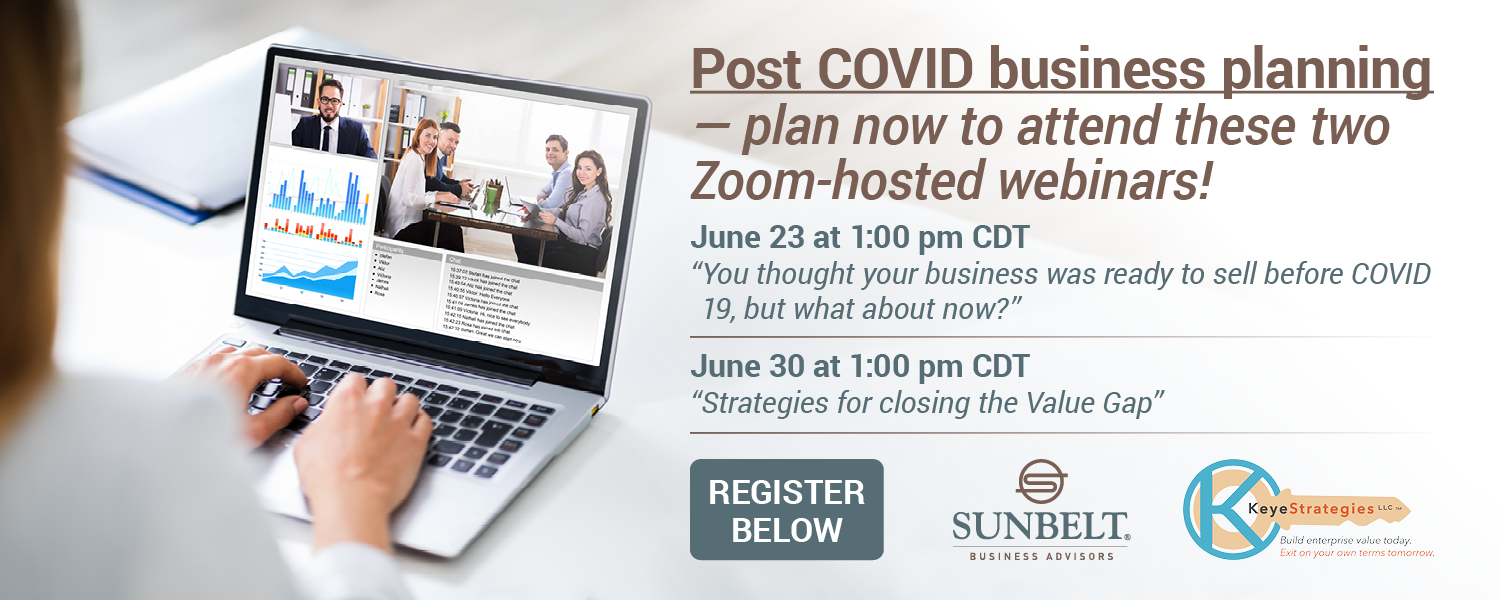 Plan Now to attend these two Zoom-hosted webinars:
As a business owner, there's plenty of things to keep you up at night. Here's help.
This concise, two-part webinar will help you think and act when making decisions about your business and its future direction.
Join us for this free series for business owners (no selling or strings attached).
As business advisers, it is our mission to be a member of your trusted team.
We are here to help you navigate your way to the other side of COVID 19 and its aftermath, so when the time is right, you can exit your business on your own terms and not someone else's.
Sign up for this two part series…
June 23 at 1:00 pm CDT
"You thought your business was ready to sell before COVID 19, but what about now?"
What buyers will be looking for post COVID 19.
How will Value Drivers differ and what can you do to increase Enterprise Value?
Identify Your Top 3 Priorities for the next 90 days.
June 30 at 1:00 pm CDT
"Strategies for closing the Value Gap"
Growth by Acquisition: How does it work and when does it make sense?
SWOT Analysis: Interactive exercise
Exploring Strategic Partnerships: How do they work and are they a fit?
REGISTER NOW