Selling A St Cloud MN Business

Choose A St. Cloud, MN Broker & Get The Most From Your Business's Sale
Opting to sell a business is one of the most consequential decisions you're ever likely to make. For this reason, it makes sense to choose a team of business brokers and advisors to shed light on essential information and help you navigate the process. At Sunbelt Midwest of St. Cloud, MN, we're committed to doing just that and more.
Education & Insight
Even if you've sold a business before, it's important to remember that each sale is unique. The business selling experts at Sunbelt Midwest make it a point to educate clients about sales, mergers and acquisitions. We understand that in order to sell your business successfully, it's crucial that you're kept informed every step of the way. Each of your choices will affect how much you stand to profit. From marketing, to buyer screenings, to closings, you can rely on us to provide helpful insight at all stages.
Exclusive Marketing Plans
Marketing a business is vastly different from marketing a home or commercial property. In most cases, business owners prefer private, strategic marketing to easily accessible print and online publications. Exclusivity is important, especially when you need a qualified, financially stable buyer. Sunbelt Midwest's brokers and advisors offer confidential marketing plans for clients looking to sell business opportunities. We'll pool our resources to match you with an interested, screened buyer.
Why Partner with Us?
There's a reason Sunbelt – a globally successful brokerage firm – sells more companies than other firms in our industry. In every instance, Sunbelt Midwest's St. Cloud, MN team works diligently toward reaching a deal and making a closing. Additionally, we expect no upfront fees and our clients are only billed if and when their businesses are sold.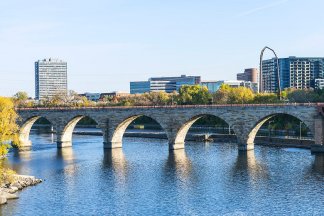 Sunbelt Advantage
Sunbelt has a proven, confidential marketing process in place
Nationwide reach with over 200 offices
Expertise to help Sellers NET more
Top Ranked website reaches thousands of Buyers
Skilled team of brokers, advisors and analysts