St Cloud MN Business Brokers

Purchase Your Ideal Business Through A St. Cloud, Mn Broker
Finding a company that matches your budget, skillset, and locational preference is challenging without the right support. At Sunbelt Midwest, our focus is on streamlining business sales from the initial search to a closing. Our St. Cloud, MN brokers and advisors possess years' worth of market experience and negotiation expertise.
Services Based on Your Goals
Whether you're looking to buy a single business, conduct a merger, or purchase a franchise, the advisors at Sunbelt Midwest are among the best in the industry. We remove the stress associated with finding business opportunities by providing local listings, applying market intelligence, conducting due diligence and facilitating negotiations. Regardless of what your objectives may be, you can rest assured that our business brokers are prepared to help you exceed them.
Essential Partnerships
As a staple in the largest worldwide firm of business brokers – Sunbelt – Sunbelt Midwest's St. Cloud, MN professionals offer a wide pool of resources to our local clients. Through us, sellers and buyers alike can benefit from our extensive array of partnerships. From lenders and tax specialists, to financing sources and M & A lawyers, we'll link you to each of our qualified partners.
Closing the Deal
Sunbelt Midwest's business brokers are experts when it comes to negotiation – a highly beneficial skill to have during business transactions. Our familiarity with the local markets gives our buyers an edge, as they can rely on us for straightforward, knowledgeable advice. We'll serve as a supportive backing during your business transaction, and go the extra mile to ensure you're making the smartest choices for your future.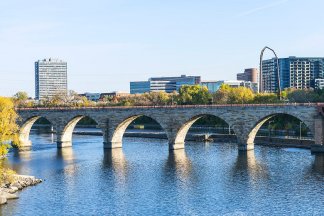 Sunbelt Advantage
Sunbelt has a proven, confidential marketing process in place
Nationwide reach with over 200 offices
Expertise to help Sellers NET more
Top Ranked website reaches thousands of Buyers
Skilled team of brokers, advisors and analysts