Peggy was the 2019 Broker of the Year and has been Sunbelt Business Advisors Broker of the Year or runner-up every year since 2012.
Peggy brings a unique perspective from operating at senior levels in both large publicly held companies as well as smaller privately held organizations. Her career has included finance and tax positions with Ecolab, Sales Leadership position with
Ernst & Young and Managing Partner for SALO Finance. She has also started her own small business, which she built to a profitable position in its first year of operations, and then sold with the assistance of Sunbelt.
Peggy is a CPA (inactive) and graduated from the University of St. Thomas with a degree in Accounting and from the University of Minnesota, Carlson School of Business with a Master's in Business Taxation. In addition, she is a Certified Main Street
Business Broker (CMSBB).
Peggy has worked on over 150 transactions in her time at Sunbelt across many industry segments.
Industry Experience:
Marketing, Business Services, SAAS and other software and computer services, Printing and Publications, HVAC and Electrical Contractors, General Construction, Manufacturing, Transportation, Retail, and Hospitality
Association memberships: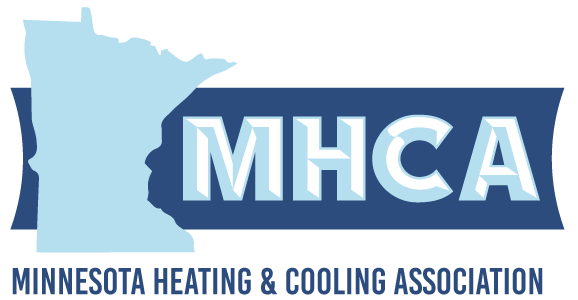 Awards and Recognition:
Certified Main Street Business Broker
Master's Degree in Business Taxation
Sunbelt Broker of the Year – 2013, 2014, 2019
Sunbelt Presidents Club – 2013, 2014, 2015, 2016, 2017, 2018, 2019, 2020
NAWBO – National Association of Women Business Owners – Woman of Achievement Award
Personal interests:
Hanging with 4 adult sons and 2 grandsons
Being at the cabin with friends and family
Golfing, Boating, Snowmobiling, and Reading
Blog posts:
No Hard Assets. Few Employees. What's This Business Worth?
I was meeting recently with a business owner who was concerned about being able to sell a business without any hard assets or employees. He was trying to determine the value of his business…
Testimonials:
We are thrilled with our experience with our broker Peggy DeMuse. Peggy is attentive to detail, warm and friendly, and professional. She knows every single aspect and detail of this business–the marketing, business valuation, financial, legal, communications, and buyer-owner selection and matches. There was not one little thing that she did not attend to. The entire process was explained to us and went smoothly at every turn, and she worked with our accountant as needed. From start to closing, the sale totaled four months. Best of all, our buyer is a perfect match. We have recommended four friends who wish to sell their businesses. We speak so highly of Peggy, that the first one already has an appointment with her.
Wendy – Business Owner & Client
If you want to sell your business, Peggy DeMuse at Sunbelt is the way to go. Hard working, persistent and knowledgeable. Peggy handled my sale in the most professional manner and worked non stop for me to get this completed. She had an offer
within the first two weeks for a total of 5 offers before I made my decision on who I would sell my business to. She understood that I was looking for a more strategic sale than just selling to the first and/or highest bidder. Peggy was patient
with me for sure.Peggy also worked with the new buyers and the bank for an SBA loan approval where I literally just had to show up and sign the documents at closing. She handled everything for me. It was almost too easy for me on my end. It has
been 3 1/2 months since the company was sold and things are going smooth.
If I could give Peggy more than 5 stars I would.
Her diligence on my behalf I am very grateful for.
Thank you Peggy very much.
Gary – Business Owner & Client
Great experience working with Peggy and Sunbelt to sell my business. It was a very easy process and Peggy was the real star in the whole deal! She was wonderful to work with and explained everything step by step through the whole process. I had
my business assessed, listed and started meeting potential buyers within a couple week of walking in. Sunbelt has a huge network of potential buyers and were very helpful in making sure I didn't just sell to anyone but someone that was the right
fit for the business. The price is right, they do all the hard work. We had a hiccup with a potential buy who lost their funding but within days we had four more meetings with new buyers, who made new offers. The best part is Peggy really got the
buyer to move once the offer was in, less than 4 weeks to close. And it was less paper-work than selling a house! I highly recommend and ask for Peggy!
Shaun R
I have known Peggy since about 2013, at which time I did my first exploration of potentially working with Sunbelt and Peggy. The conclusion was that I nor the business was ready. We stayed in touch over the years and periodically reviewed the
business status. We continued to discuss what was needed to be more marketable. We reviewed things again mid-2019 and agreed the time was right. Throughout the process, Peggy was fantastic to work with. She guided and coached me on what was
needed and walked me through the process to a successful close. I would highly recommend Peggy and Sunbelt.
John F
Working with Peggy DeMuse of Sunbelt Business Advisers was great! Peggy found a buyer for my business mush faster than I thought would be possible and provided great support throughout the whole process. Great people, great results!
Peter H
I worked closely with Sunbelt, specifically Peggy DeMuse, on the acquisition of a listing that Sunbelt had for sale. She was extremely knowledgeable about the whole process and kept things moving to closure. This being our first business
purchase, she was very patient, and took time to explain everything and impart her experience and wisdom. We were very pleased with Peggy and the Sunbelt team and look forward to a long-term relationship. Thanks again!
Jake H