Bob Harris has been a licensed business broker in both Minnesota and Wisconsin since 2008. Bob is a member of the President's Club at Sunbelt and has helped numerous business owners sell their businesses within a variety of industries including manufacturing, construction, service, distribution and healthcare. Bob is also recognized as a lawn maintenance/landscaping industry expert by Business Brokerage Press.
Bob possesses the qualities necessary for a business broker to have including a strong accounting/financial background, attention to detail and excellent negotiation skills. His past success in business can be attributed to hard work, strong ethics and extraordinary customer service. Bob's knowledge and abilities will help the business owner position, value and market their business with the goal of achieving the maximum net after tax proceeds.
Bob is a Certified Business Intermediary (CBI), a formal designation bestowed upon him by the International Business Brokers Association (IBBA). The CBI designation is the result of mastering a specific body of industry knowledge and passing the necessary examinations to demonstrate proof of such mastery. Less than 10% of Business Brokers worldwide have achieved such credentials.
After graduating from Augsburg College with a degree in Finance, Bob started a transportation/logistics company which grew to 93 employees. He sold the company to Fidelity Capital, a division of Fidelity Investments. Bob also managed an accounting/financial consulting division for Robert Half International.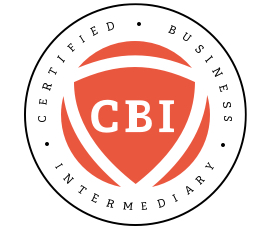 Blog
Why should you sell your powersports business now?
We are working with buyers and investor groups looking specifically at motorsports businesses right now. So, it is a great time to see how much your business might be worth. This may be the best time to sell a Powersports business, ever. (Read more)
Among green industry businesses with similar annual revenue, why would some be worth so much more than others?
I have brokered the sale of many lawn maintenance/landscaping businesses and am often asked to provide an opinion of value. The value of one business over the other can be far different even when they are similar in revenue size. Here are the key value drivers that owners should consider prior to selling their lawn maintenance/landscaping businesses…(Read more)
Reviews
Dan H.
"Bob is a proactive and successful broker. I had tried to sell my business for three years before I met Bob. I had met with other brokers and had several deals fall through. After three years of frustration, I contacted Bob and within a month I had a buyer. Bob helped us close the deal in a very short amount of time and with no loose ends. Bob's level of service was second to none. By the time the deal was over, both the buyer and I decided we would hire Bob for any future business sales we might have. Bob stuck with me long after the deal and months later successfully mediated a disagreement I had with the buyer. This sort of commitment is commendable among business brokers. I recommend Bob to my friends and would certainly use him as a broker in future deals."
Ron S.
"I want to drop you a note regarding the sale process for our business, now that the sale is completed.
After running our company for over 33 years, deciding it was time to sell it was not entered into lightly or in haste. Of course, initially the shareholders thought we could probably just handle selling it ourselves. It didn't take too long to realize that the likelihood of that working out wasn't too strong.
After doing some research, I met with you and Dan at Sunbelt and began the sale process. The targeted marketing and attention to detail you provided soon led to our being able to identify as well as qualify interested buyers. Finding the right fit in buyers meant not only having someone capable of handling the purchase, but also having the right team of people with the skillsets to understand how our business fit into the broader market and also have a good chance of success moving forward. This was all handled professionally by you and the staff at Sunbelt.
Thank you for being a good listener through the sale process. Your credibility and attention to detail were helpful to us as the sellers, as well as to the buyers."
Leslie S.
"Bob Harris helped me sell my business a few years ago. I was very impressed with the transaction and his professionalism. When I ran into a little trouble trying to get my payments on time, Bob took the bull by the horns and made sure I received my payments. I really appreciated his help, received all of my payments on time after his intervention, and am very appreciative of all that Bob did for me."
Mike R.
"I worked with Sunbelt Business Advisors on the acquisition of a small business. I made the transition from the corporate world to business owner. Bob Harris and the Sunbelt team were outstanding during the entire process. I appreciated the communication and guidance they provided throughout the process. I would highly recommend them for anyone looking to sell or purchase a business. "