Lisa specializes in facilitating business transactions of companies valued at under $10 million.
Before joining Sunbelt Business Advisors, Lisa was a Director of Retirement Planning Services at Trust Point and served business owners and individuals at Transamerica and Ameriprise. She holds a bachelor's degree in finance from Creighton University and an MBA from St. Thomas University.
Industry experience:
Lisa has worked with clients in many industries including Professional Services, Health Care, Assisted Living, E-commerce, HVAC, Glass, Landscaping, Manufacturing, Automotive, Building Product Services and Distribution, Manufacturing, Trades, Transportation, and more.
Awards and recognition:
Lisa earned the 2021, 2022, and 2023 Presidents Club Awards and was the Sunbelt Torch Award winner. Over the years, she received many sales awards and is a Certified Main Street Business Broker.
Association memberships: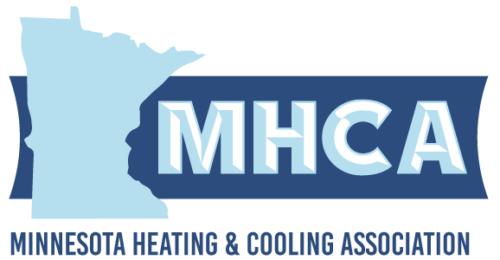 Blog posts:
Maximizing your proceedes from a business exit
Have you ever considered exiting your business but wondered what steps you can take to maximize your proceeds? You can do several things to maximize your price, terms and tax efficiency when you are ready to sell and enter the next chapter of life.Preparing your business for sale can be a long and complex process that requires careful planning and execution. Here are some steps you can take to prepare your business for sale…
Testimonials:
Sunbelt and Lisa Meyer did a great job helping me buy a new business. Lisa's expertise in guiding me through the process was instrumental in a smooth transaction. Their finance department made the process simple for getting a loan. If you are looking to buy or sell a business in the future, I would strongly recommend Lisa and Sunbelt.
Mark
Great working with Lisa and Sunbelt Business Advisors in selling my business. Lisa and the staff of Sunbelt were professional and comforting as they did a great job in honestly and fairly evaluating the worth and salability of my business.Their marketing methods were very effective and Lisa was awesome in keeping me updated on the progress of the sale. Closing went very smooth and as Sunbelt provided an attorney and all of the needed documents to complete the sale and transfer. Thank you again Sunbelt for a job well done.
Ben Jangula
I used Lisa and Richard to sell my commercial refrigeration business, and they were a solid 10 on details. They returned calls promptly, helped me with the buyer, and counseled me on how to help him get through the process. It was a great experience, I count Richard and Lisa as friends now 👏 Good job!
Alvin Harnell
We would like to thank and highly recommend Lisa Meyer of Sunbelt Business Advisors on her outstanding job of brokering the sale of our business in a very timely fashion and with a maximum outcome. Her professionalism was demonstrated throughout this whole process.
Again, thank you Lisa Meyer and Sunbelt for a seamless process in selling our business.
Jim Heilman
Personal interests:
Lisa enjoys spending time with her four children, who keep her busy with sports and school activities. She enjoys running, skiing, golfing and being out on the lakes of Minnesota and Wisconsin.