As a business owner himself, Keith understands the rewards, challenges and responsibilities that come with business ownership. This firsthand experience enables him to share the trials and tribulations that come with owning your own business and pass along sound advice to clients. Keith has over 30 years of corporate and small business experience and has provided services and guidance to a variety of business owners.
Industry Experience:
As a member of both the Minnesota Independent Insurance Agents & Brokers Association (MIIAB) and the Professional Insurance Agents of Minnesota (PIA of Minnesota), Keith's primary focus is working with independent insurance agencies.
Association memberships: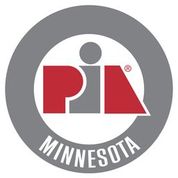 Professional Insurance Agents of Minnesota
Awards and Recognition:
Rookie of the Year with Sunbelt, Board of Directors for the Chaska Rotary and the Southwest Metro Chamber of Commerce.
Personal interests:
In addition to spending time with his wife and two adult children, Keith enjoys running, mountain biking and BBQing in his backyard.
Blog posts:
I can help you find a buyer for your agency.
There has never been a better time to consider selling an independent insurance agency. Right now with dozens of buyers lined up interested in purchasing independent insurance agencies in the Twin Cities area. It is a seller's market. How can you get ready to make the right decision about possibly selling your practice? (read more)
When the Holiday Conversation Turns to Selling Your Agency
For many agency owners, it is a time to talk to family and friends and start thinking through selling their agency and how that can bring a positive impact to their lives, and the future.
There are a lot of reasons why this is a really important time to think through this. Here are just a few…
Selling? There is No Time Like the Present
It is important to note that agency owners who have thought about, or who are starting to think about, selling their agency are in the middle of what is an amazing time for transitioning. If you are one of these owners, here are things you need to know as you move your business into 2021…
Testimonials:
We highly recommend Sunbelt. We worked with Keith Payne in the sale of an insurance agency. He brought expertise, understanding and enthusiasm. The agency sold on the high end of what was predicted. Winners all around.
Josh Barrett
Keith Payne was terrific to work with. Detailed oriented and explained and coached us through the process in a clear understandable manner. Chris Jones and Keith were spot on top notched individuals. It was also pretty miraculous that they were able to sell my business during the most perilous times of my life, that being COVID 19. My only regret is I wished I would have found them 1st before I attempted to sell my business to 3 other parties and came up empty. Also wasted a good year of my time. I'm sure other brokers that represent Sunbelt are good as well, but I'd recommended Keith and I promise he didn't pay me to say that
Vern Cole