By Sunbelt CEO Brian Slipka, Featured in DC Journal
We hear constant news of massive layoffs at major corporations, especially in the technology industry.
Yet, the Bureau of Labor Statistics announced that 517,000 jobs were created in January. That announcement accompanied news that the unemployment rate had fallen to 3.4 percent, the lowest since 1969.
Longstanding assumptions about what drives and sustains the American economy are being challenged.
We are increasingly seeing a shift from big corporations to smaller, regional businesses that constitute the heartbeat of America, and from the president on down, people recognize the importance of small businesses to the economy.
Small businesses are indeed the engine of our economy. According to the Small Business Administration, small businesses account for 45 percent of the nation's gross domestic product and employ 48 percent of American workers. Yet, small businesses are often overlooked and seldom recognized for their economic effect and long-term promise.
No matter what kind of economic upheaval our nation faces, American small businesses are positioned to help the country weather the storm — look at the last three years!
As we look to the future, employers with fewer than 300 employees are sure to be a greater and greater force in keeping America economically strong.
But why? While many people recognize the importance of small businesses to our economy, few have endeavored to discern what makes small businesses distinctively able to carry this responsibility.
As Theodore Roosevelt said, American small businesses are "in the arena" — the local transportation company, the regional machine shop, the niche distributor, the specialty manufacturer and so on. They are the ones that keep moving, keep showing up and keep outperforming expectations so that our economy, by extension, continues to defy expectations.
Small businesses are nimble and agile and can flex and stretch where large bureaucratic corporations cannot.
Interestingly, the most dynamic small businesses are based on old-fashioned and timeless attributes. These include a work ethic, long-term relationships and selflessness. While the rest of society and big corporations often embrace chatter around work-life balance, me-first freedoms, and other so-called benefits, the heart of America embraces the true benefit of finding fulfillment through hard work, relationships and serving others before oneself. Often, this means cultivating face-to-face interactions among people who genuinely care about the people with whom they conduct business.
One needs only attend a local chamber of commerce event or a regional trade conference to understand the "we're all in this together" attitude that characterizes small-business owners and their team members.
Thus, we are positioned to see a new, more relational narrative define our country's prosperity. We can expect this "growth narrative" to be characterized by an emphasis on genuine, sustainable personal relationships that will, in turn, drive long-term, team-oriented success. By its very nature, this will give small businesses a competitive advantage, so job growth will be in the small businesses, and small businesses will claim a greater and more significant part of the American workforce.
For anyone facing a layoff, a word of advice: "Forward-thinking job hunting" should include a serious pursuit of positions at small businesses. Trends are showing that's where the future lies and where opportunities abound.
Click here to read the original article featured in DC Journal.
---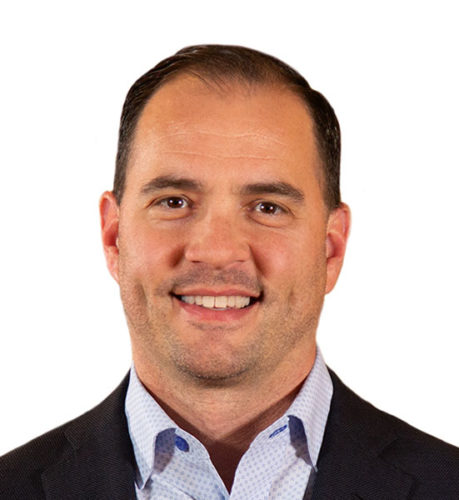 ---
About Sunbelt Business Advisors of Minnesota
The Sunbelt Business Advisors Minneapolis office is the largest office in the Sunbelt network with a staff of over 50 advisors, associates, analysts, and business development representatives. In 2021 the firm was recognized by the International Business Brokers Association as the #1 firm in the country and the first firm in history to sweep all three first-in class awards. Sunbelt provides services to business owners interested in selling their businesses, assistance with merger and acquisition activities, complimentary business value assessments, and advice to business owners seeking to maximize their life's work when they exit. The firm provides business brokerage and mergers & acquisitions services for companies with revenues from $500,000 to $150 million. More information is available at www.sunbeltmidwest.com (<Under $5 million revenue) and www.tnma.com ($5 – $150 million in revenue).