Nacia and her husband Michael Wheelock have been top producers for Sunbelt Business Advisors since joining the firm in 2003—having assisted hundreds of owners in navigating the often-complex process of transitioning their most valuable asset: their business. The couple has sold businesses in most industries, including, but not limited to, manufacturing, retail, distribution, and service with revenue ranging from $50,000 to $20,000,000.
They are familiar with the challenges that business owners face as business owners themselves—each having launched, built, and sold businesses individually and as a couple.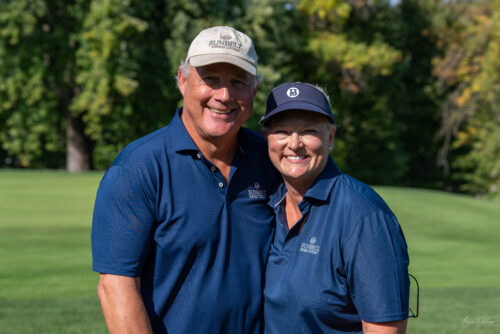 Both came to the marriage as entrepreneur business owners and remain partners in a Minnesota-based digital marketing firm. Recognizing that owners north of the Twin Cities have few options in selling their businesses, Mike and Naica opened an office in Onamia, Minnesota.
Michael began his career after high school—launching his first business venture, a landscaping company, at age 19. Nacia purchased a Jazzercise fitness franchise when she was 18 and graduated from Gustavus Adolphus College with a degree in Communications.
The two enjoy golf, pickleball, and walking their twin golden retrievers. Mike and Nacia volunteer for Can Do Canines, a service dog nonprofit organization, and are proud Rotarians—modeling their lives on the 4-Way Test, outlined in the following: Is it the TRUTH? Is it FAIR to all concerned? Will it build GOODWILL and BETTER FRIENDSHIPS? Will it be BENEFICIAL to all concerned?
Can-Do Canine Volunteer Spotlight
Raymond Products Company Referral
Mayann's Salon & Day Spa Referral
Custom Expressions, Inc Referral
Motive Power Division Referral
Frankie's Chicago Style Pizza Pasta & Ribs Referral
Home Owner's Resource Guide Referral
Vending Equipment Sales, Inc Referral
—
Letter to Mike Wheelock